Elizabeth Stahl, fourth child of record of William and Susanna Firebaugh Stahl was born March 10, 1824 near Chili and died near Chili March 15, 1922. She was the only one of the children to stay near where they were born. She was actually born four years before Crawford township was formed and the same year Holmes County was formed, taking a large part of Coshocton County in its formation. She died in Crawford Township and at the time was one of the oldest residents of Coshocton County.
On March 4, 1852 she married Henry Swigert. He was born September 29, 1820 and died November 9, 1906. Both are buried at Chili, Ohio.
Henry and Elizabeth owned several farms so I'm not sure at this writing which one they actually lived on. Many of the older Aunts, Uncles, cousins remember visiting Aunt Elizabeth, but none could say for sure where she lived other than just outside of Chili.
Henry and Elizabeth had no children of their own, but raised several foster children.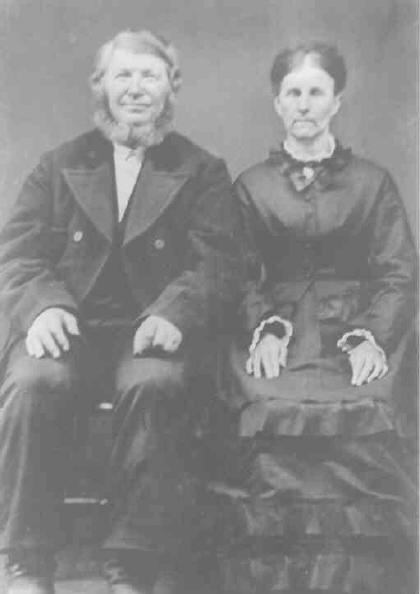 This tintype picture of Henry and Elizabeth was probably made in the 1860's.
This is one of the oldest family pictures I have.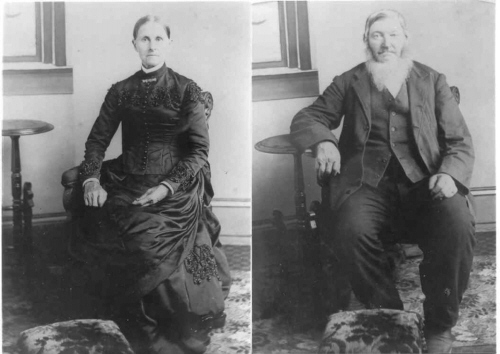 these pictures were probably made in the 1890's. I love the outfit that Elizabeth is wearing.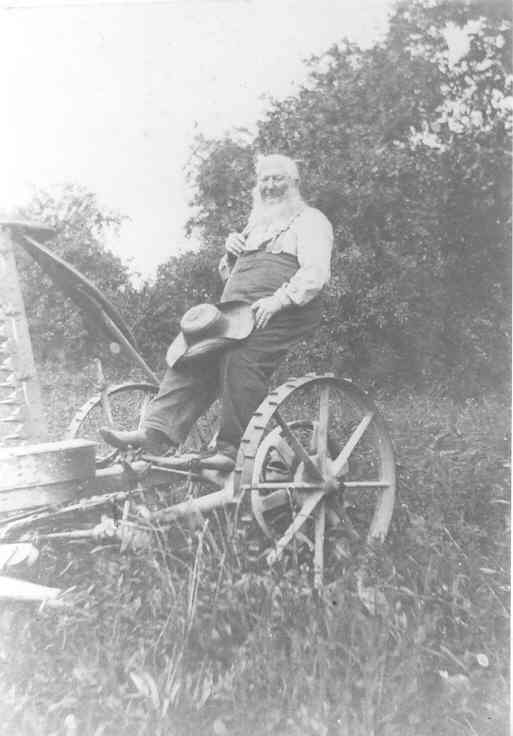 This was taken shortly before Henry Swigert died. Is this a picture of a contented farmer or what?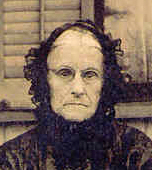 This picture was taken in May of 1910.
Elizabeth would have been 86 years old at the time.

Actually from information several of you have sent me, David Stall was also living at the time, so why they printed only Samuel was living is beyond me. Also Sam was only about ten years younger than Elizabeth, so he would have been about 88 when she died, not "much younger". Since their were no children, this pretty well is the end of this branch of the family tree.