1. Elizabeth Hay, born abt. 1841or1842
2. William Hay, born 1844
3. Susanna Hay, born 1846
4. John T. Hay, born 1849
5. Abraham Hay, born 1851 died 1924 in Pasadena, California
He married Mary Belinda Buckele
1. John Howard Hay, born 1874
2. Anne Evelyn Hay, born 1876
3. Mary Cecil Hay, born 1878
4. Etta Cecil Hay, born 1886
5. Lillia May Hay, born 1889, married John W. Harbeson
6. Edna Gretchen Hay, born 1891
7. Mary Elizabeth Hay, born 1896, died 1896
8. Abraham Jones Hay, born 1898 married Gretta Hazel Gramse
1. Letitia Hay, born 1924
2. Charlene Hay, born 1927
3. Abe Gramse Hay, born 1932
6. Daniel Hay, born 1854 died 1940 in Spokane, Washington
1. May Hay, married E.E.Norse, Spokane, Washington
7. Henry Hay, born 1857, died 1935, married Amanda Tibbets
8. and 9. Twin boys, born and died 1860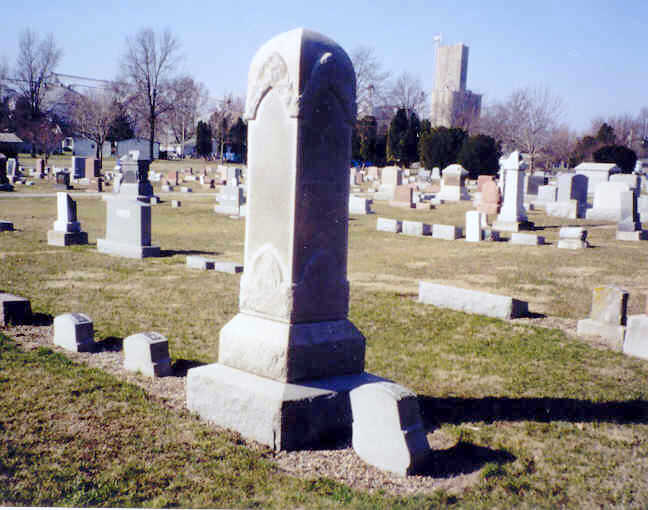 This is the gravestone of John C. Hay and his second wife in the Homer Illinois Cemetery.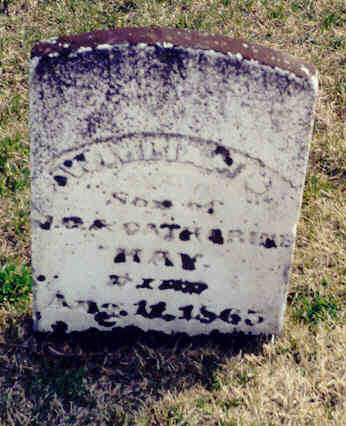 This is the William (1844-1865) Hay tombstone. I checked and as far as I can tell he was not in the Civil War. There was four William Hay names listed as from Illinois in the war, but all four that I found was not this William. Also since he died just after the war he should have had a government issued stone, and a flag on the grave.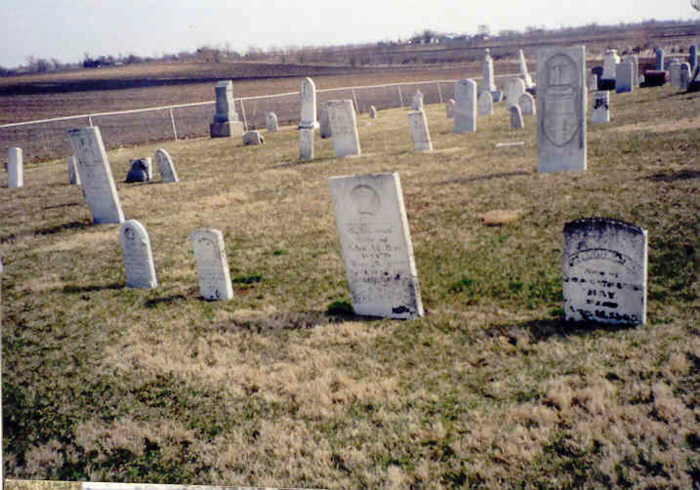 In the front row, first stone on left is a child of John C. Hay and his second wife, next is the stone of the two twin infant boys, then Catherine Stall Hay, then William Hay on the right. Patterson Cemetery, near Homer Illinois.
Hopefully someone from this family can come aboard and finish this family tree. This is all I have on this branch except possibly one picture. I'll scan it later when I send the unnamed pictures in a later installment.
Next... Elizbeth Stall Swigert